Luis
Fariña
iOS developer
@ Nomasystems
from Spain
Work experience
Nomasystems
iOS Developer – Since October 2020
Working on an iOS app used by millions of people around the world, which requires a huge focus on quality and efficiency.
SWIFT + OBJECTIVE-C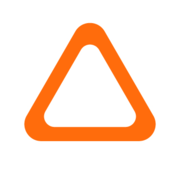 dinahosting
Summer Intern – July to August 2019
Created a library from scratch and integrated it with one of the company's internal APIs.
PHP + GRAPHQL + OAUTH 2.0
Education
Universidade de Santiago de Compostela
September 2016 to July 2020
BSc in Computer Science Engineering.
C + JAVA + LINUX + SQL + HTML + CSS + JS
Accomplishments
WWDC Scholarships
2018, 2019
Got scholarships to attend Apple's WWDC18 and WWDC19 by creating a Connect Four game and developing a demo of a pathfinding algorithm implementation, respectively. Check out on GitHub
Personal projects
Gametrack
iOS App
iPhone app for tracking your progress in videogames. Project started with the only purpose of learning SwiftUI. Check out on GitHub
SWIFT